Paragonix at ISHLT 2023
Spare No Advantage: Discover the Impact of Advanced Organ Preservation
Join us on Thursday, April 20th 2023 from 7-11PM at Lucky Strike Denver.
After a day of learning about the latest advancements in heart and lung transplant technology and research, come unwind and connect with fellow attendees at Lucky Strike Denver. There will be bowling, billiards, and refreshments available, as well as the opportunity to connect with colleagues and learn the advantages of Advanced Organ Preservation technology. RSVP now to secure your spot and be a part of this unforgettable evening!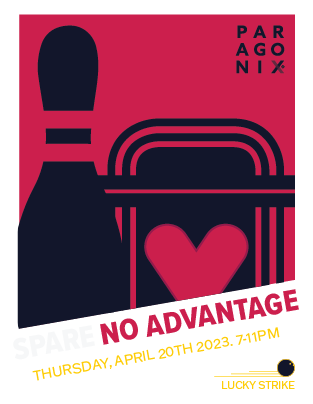 Mark Your Calendar for Thursday, April 20th, 2023
7-11 PM
Download a personal copy of the invitation for all symposium details.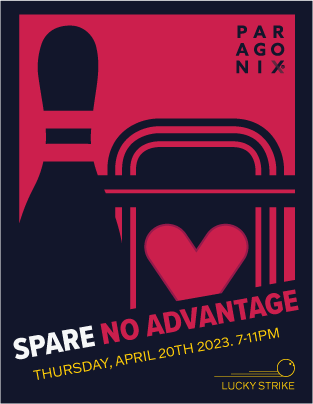 DON'T MISS OUR SYMPOSIA AT ISHLT!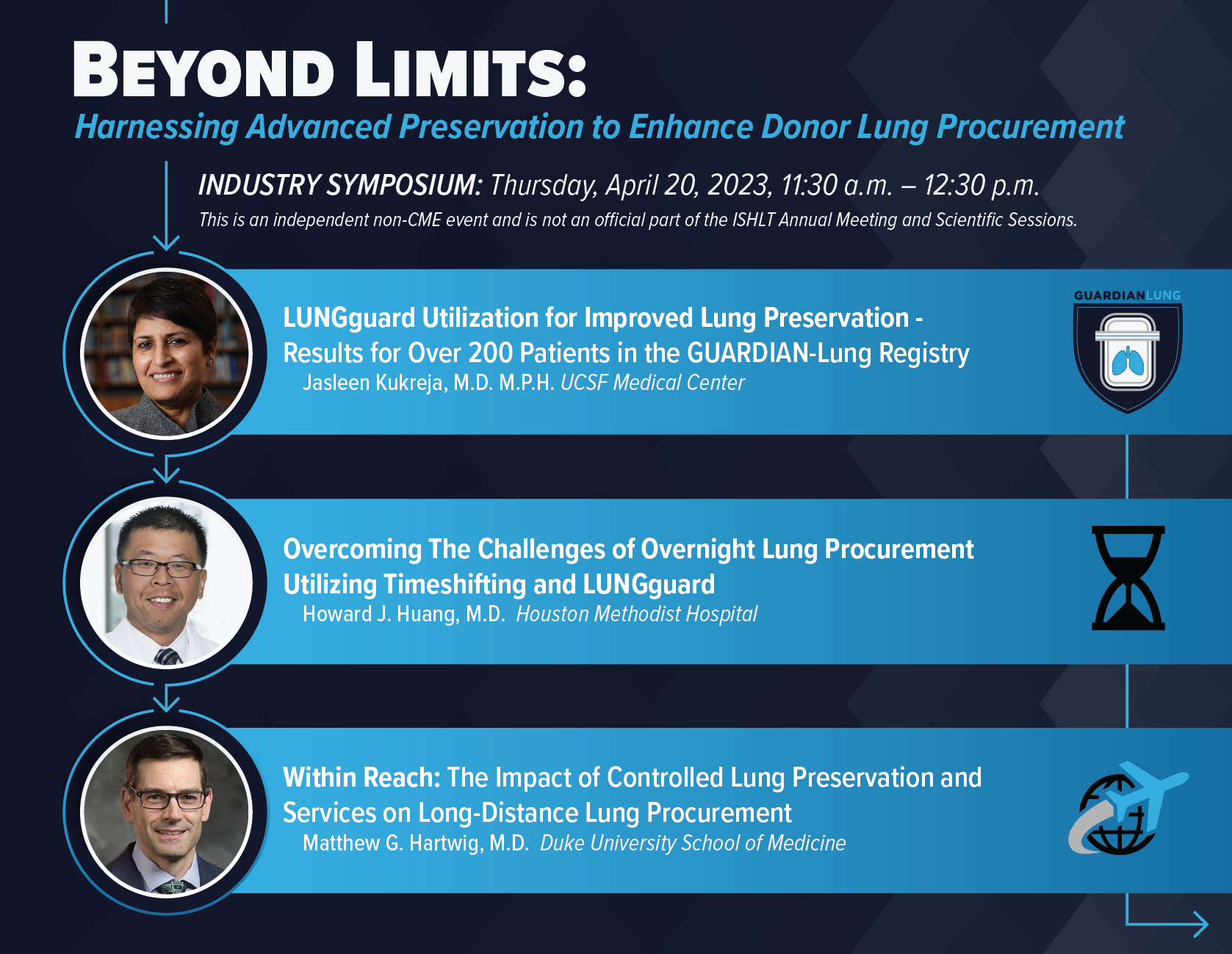 Beyond Limits: Harnessing Advanced Preservation to Enhance Donor Lung Procurement
Thursday, April 20, 2023 |

11:30 AM - 12:30 PM




ROOM 501-504



AGENDA:
LUNGguard Utilization for Improved Lung

Preservation - Results for Over 200 Patients in the GUARDIAN-Lung Registry
Jasleen Kukreja, M.D. M.P.H

Overcoming The Challenges of Overnight Lung Procurement: Addressing Burnout with Timeshifting and LUNGguard
Howard J. Huang, MD


Within Reach: The Impact of Controlled Lung

Preservation and Services on Long-Distance Lung Procurement
Matthew G. Hartwig, MD
Follow the link to learn about speakers, topics, and more!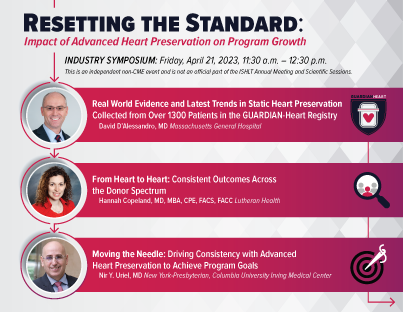 Resetting the Standard: Impact of Advanced Heart Preservation on Program Growth

Friday, April 21 | 11:30 AM - 12:30 PM
ROOM 501-504

AGENDA:
Real World Evidence and Latest Trends in Static Heart Preservation Collected from Over 1500 Patients in the GUARDIAN-Heart Registry


David D'Alessandro, M.D.

From Heart to Heart: Consistent Outcomes

Across the Donor Spectrum


Hannah Copeland, M.D., FACS, FACC

Moving the Needle: Driving Consistency with Advanced Heart Preservation to Achieve Program Goals


Nir Y. Uriel, M.D.
Follow the link to learn about speakers, topics, and more!
FIND OUR EXHIBIT
Booth #301 - Paragonix Technologies
Stop by our exhibit to discover the very latest we have to offer. Our team looks forward to seeing you there!
From our novel preservation technology to our ever-growing span of clinical registries, Paragonix strives to provide the transplant community with every possible advantage.
Visit our booth #301 to learn how we continue to advance the field of organ transplantation.